Top 12 Best places to visit in Islamabad
Islamabad is one of the most beautiful cities in the world. It is also known as the "City of Angels". It is located in Pakistan's capital on the banks of River Indus. The city has a population of about 9 million people. Islamabad has a rich history and there are many interesting places to visit. Here are the top 12 best places to visit in Islamabad:
1) Red Mosque 
This mosque was built by Mughal Emperor Shah Jahan in the year 1643 AD and it is now a UNESCO World Heritage Site. You can see this mosque from almost anywhere in Islamabad. It is located near to Rawal Lake and it has three different minarets which stretch from left to right side giving it an Arabic appearance. You can also see beautiful gardens around it which are filled with roses and other flowers all year round!
2) National Museum
This museum was constructed in 1984 AD by General Zia-ul-Haq who wanted to build a museum for all citizens of Pakistan so that they could learn about their country's history through artworks created by famous artists like Pablo Picasso, and Vincent Van Gogh, etc! The National Museum has many galleries where visitors can view paintings by different artists including K
3) Murree Hills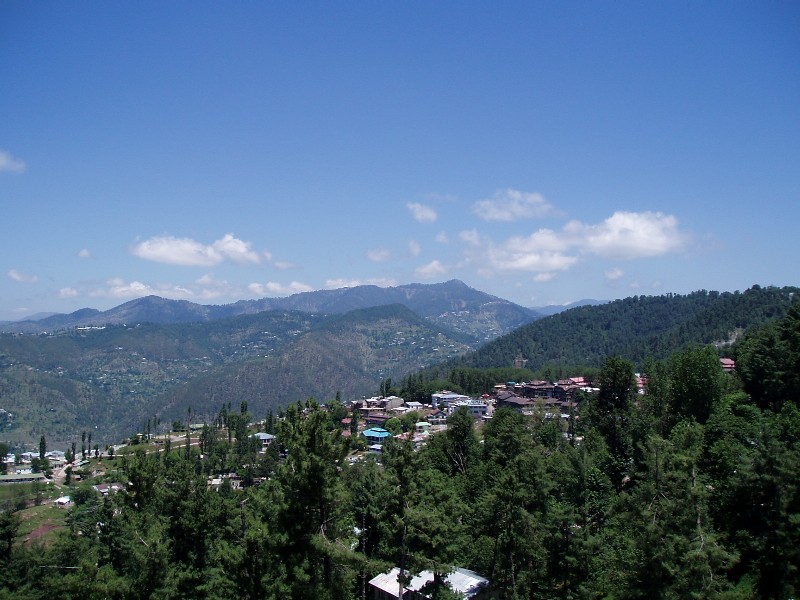 This area is known for its natural beauty and incredible views of the snow-capped Himalayas. The area is an ideal spot for hiking and other outdoor activities. You can also visit a tea estate here, or enjoy watching the sunset over these beautiful mountains.
4) Mall Road
This is where most people go when they visit Islamabad—but it's not just any mall! The massive Mall Road features malls like Landmark and Ijtema, as well as many other shops and restaurants. It's also home to some of the biggest hotels in Islamabad—so if you're looking for a place to stay after your day at Mall Road, book your stay here!
5.Zamana Cafe Islamabad
The Zamana Cafe is a chain of restaurants in Pakistan, founded in Karachi by Zahid Manzoor and his wife, Farah Shah. The first Zamana cafe opened in Karachi in 2005, followed by other locations across Pakistan including Lahore, Islamabad, Rawalpindi, Peshawar, Quetta and Khyber Pakhtunkhwa (KPK).
The Zamana Cafe is a popular breakfast and lunch spot for locals as well as tourists. It specializes in traditional Pakistani food such as tandoori chicken and naan breads cooked on charcoal grills.
6)Faisal Mosque
Faisal Mosque is the most iconic mosque in the capital. It was built in the year 2000, after a long period of construction that began in 1954.
It is located in Sector G-11, Islamabad and has many interesting features that make it a very good place for visitors.
The mosque has two towers and one minaret, which are all made of marble. Its interior decoration contains paintings by famous artists from different countries around the world. The mosque also has an outdoor prayer area, which can accommodate about 50 people at once.
7)Saidpur Village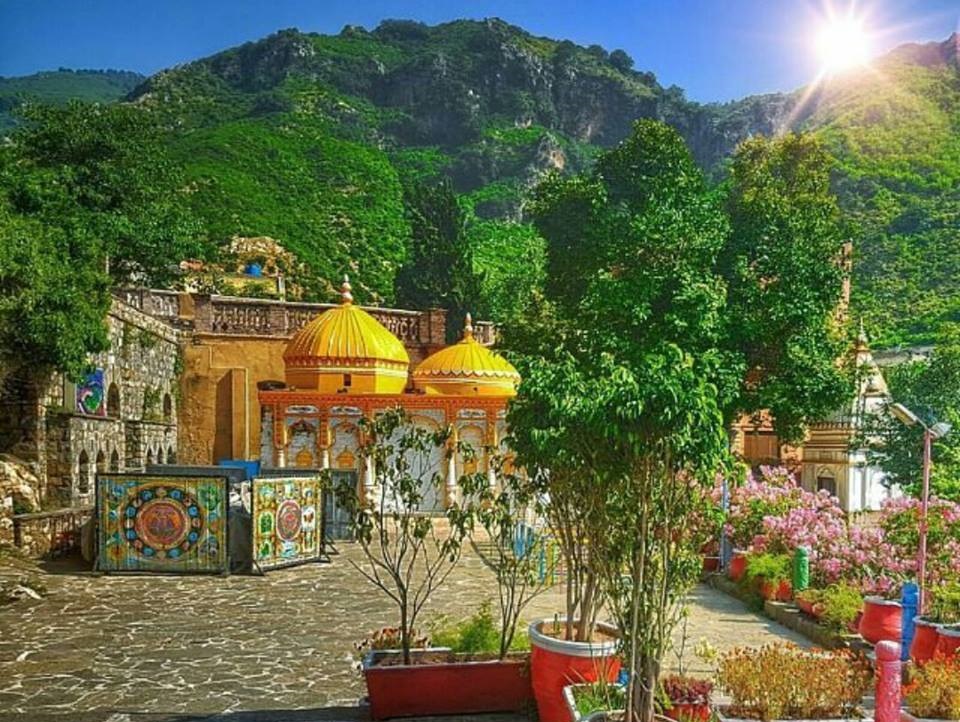 The best place to visit in Islamabad is Saidpur Village. It's a small village, but it has a lot of history and beautiful monuments.
It was founded by a famous poet, Faiz Ahmed Faiz, and his family still lives there today. The place is also famous for its beautiful gardens, especially around the Historical Monument "Faiz-e-Hakim".
It also has many other historical monuments like "Hazrat Nizamuddin Dargah" (the tomb of a Sufi saint), "Dhyan Chauraha" (The Shrine of Sufi Saint Shah Hussain), "Saif-ul-Malook", etc.
8)Daman-e-Koh
Daman-e-Koh is a beautiful area located in the north of Islamabad. It has been a popular destination for the locals and tourists for many years now.
It is surrounded by mountains and hills, which makes it look like a paradise in the middle of the city. The weather is very pleasant here, so you can enjoy this place even during summertime.
The beaches here are clean and safe for swimming. You can also visit some other places in Daman-e-Koh like Baghbanpura and Khayaban e Nawab Shah for shopping or eating out with your family members at night time.
9)Pakistan Monument Museum.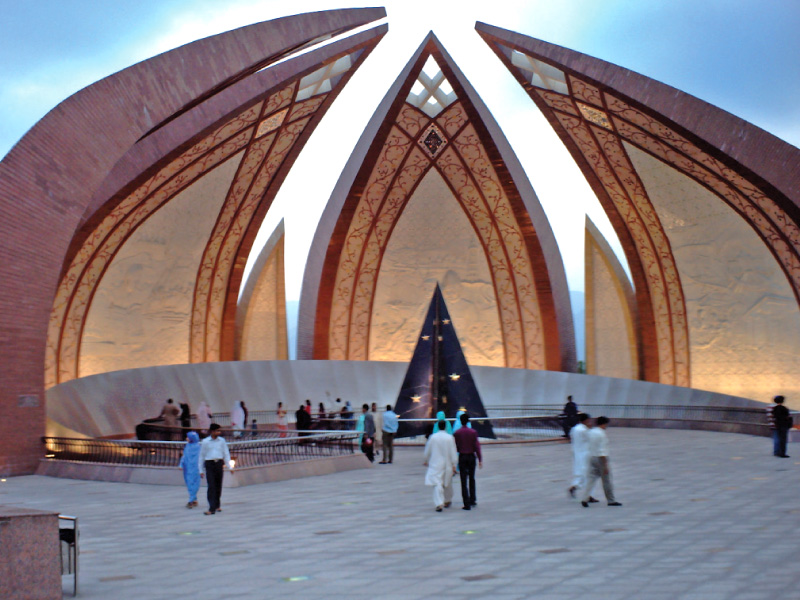 The Pakistan Monument Museum is the best place to visit in Islamabad. It's located at the heart of the city, so it's easy to get to and you can see all of the sights.
It's also a great place to learn about Pakistani history and culture. There are lots of exhibits that explain the country's history and how they've changed over time, which is interesting because they've been through a lot over their history—from the British colonial era to independence.
One thing I like about this museum is that it doesn't just focus on politics or war; they have exhibits that explore everything from traditional crafts like pottery and embroidery to contemporary art pieces created by local artists.
10)Kala Chasma 
An ancient dried-up riverbed that has been turned into a giant outdoor art gallery. The site is set along the Margalla Hills and is considered one of the most beautiful places in Islamabad.
11)Lok Virsa Heritage Museum
If you're looking to visit the best place in Islamabad, look no further than the Lok Virsa Heritage Museum.
The museum is a great way to learn about the history of Pakistan and its neighbors. It has exhibits that cover everything from Pakistani traditional paintings to firearms, including some amazing weapons used by Pakistani soldiers during World War II. It also has a nice gift shop so you can get some souvenirs from your trip!
12)Have a pleasant stroll at Fatima Jinnah Park
Fatima Jinnah Park is one of the best places to visit in Islamabad. It is located on the banks of River Ravi, which makes this place very scenic. The park has many facilities such as a library, gym, children's play area, picnic areas and more. It also has a large garden which has been named after Fatima Jinnah and is known as Fatima Jinnah Garden. This place is also known for its beautiful view of the River Ravi and its surrounding hills.